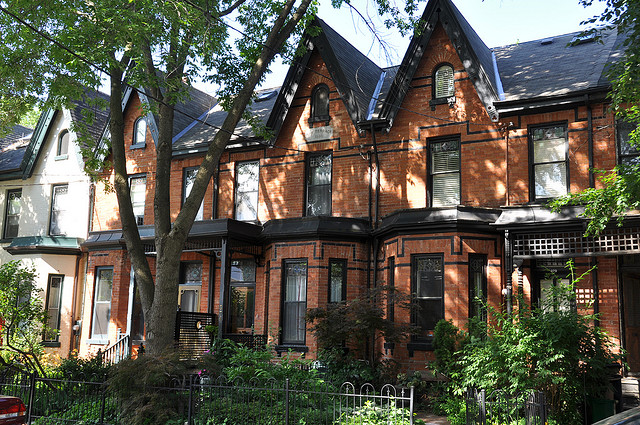 Toronto is a vibrant city with vast opportunities for people from all walks of life. The city is infused with great culture, a happening nightlife, and all kinds of economic opportunities that are exciting for professionals of all ages, young and old. There are many neighborhoods in Toronto that mirror the city's exciting culture and dynamic personality, so the best way to sample such a diverse city's offerings is by choosing short term rental apartments. Luckily, Toronto provides several viable options for curious renters.
Finding a good place to live is undoubtedly a challenge for anyone moving to a new city, and even a place as beautiful, cultured and vibrant as Toronto is no exception. Researching the various neighborhoods that offer short term rental apartments is one of the best ways to tackle living in a new city while still retaining a good deal of flexibility. But what are the best Toronto neighborhoods? Below is a brief rundown of some of the most common neighborhoods for newcomers.
Toronto Suites and the Downtown Area
Toronto Suites is the perfect choice for anyone wishing to sample what Toronto has to offer. They offer beautiful, furnished apartments in several sizes and are located in Downtown Toronto, the perfect location for both entertainment and business. This particular area also includes Old Toronto, which offers historical sights, fun events, and great food and shopping. Toronto Suites in the downtown area are a perfect match for anyone interested in having both the quaint feel of more historic neighborhoods and the incredible vibrancy of younger city areas. Furthermore, the financial district is right next to Downtown and offers not only a plethora of job opportunities, but also a beautiful skyline of skyscrapers for city enthusiasts. This, of course, includes the iconic CN Tower, which has become a symbol of Toronto's culture and economy.
High Park North
High Park North is a predominantly residential neighborhood, and also one of the biggest parks in North America with a stunning 161 hectares (400 acres). The park has breathtaking scenery, including groves, rivers and forests as well as bountiful wildlife and various outdoor sporting facilities. This peaceful neighborhood includes Bloor West Village, a shopping district with bountiful local color and the ambiance of an Irish hamlet. If the hustle and bustle of a big city isn't for you, High Park North provides a great rural escape while still being located incredibly close to Toronto's city center.
Midtown Toronto
There are many wonderful neighborhoods located in the midtown areas of Toronto and widely populated by young professionals, as well as families. Specific areas such as Rosedale and Summerhill have an assortment of boutiques, bars, and restaurants, so there's always something fun to do for everyone. If a vibrant nightlife is more your style, St. Clair boasts exciting and unique bars, some even located on rooftop patios— which really stand out during the warmer months of the year
The Eglinton neighborhood of Toronto is the primary commercial hub of the midtown area and home to many newcomers and recent college graduates because of its centralized location. It offers a huge variety of commercial and residential amenities while maintaining a quieter atmosphere than the downtown area.
Are you still undecided on which neighborhood to choose? Short term rental apartments remain one of the best ways to explore a large new city and get situated, and Toronto Suites in Downtown Toronto offers a little bit for everyone.