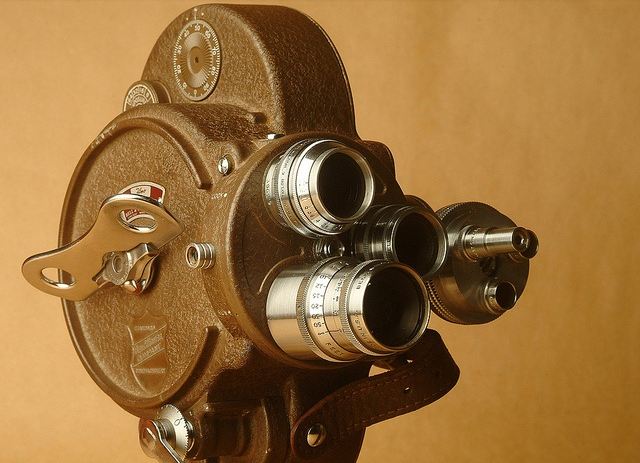 When you think of film festivals, you may immediately think of Los Angeles and Hollywood, but recently Toronto is also a city that comes to mind. Toronto has become home to a wide variety of big film festivals, and every year it seems to add more festivals to its already diverse schedule. No matter what time of the year it is, Toronto is hosting a film festival, so be sure to check them out.
1. TIFF
Toronto International Film Festival is the most well-known film festival in Toronto with its big popularity and high profile attendees. As the last festival in the season, this festival is also starting ground for Oscar nominees, and many predications are made based on the events of this film festival. Along with its big Hollywood films, the TIFF supports innovative and independent filmmakers, often launching their careers.
2. European Film Festival
If you can't make it to TIFF, you can see its selection of European films at the European Film Festival, especially since this festival is completely free for all attendees. Enjoy films from all across Europe, and get a glimpse of the films that often go on to win the Best Foreign Film at the Oscars.
3. Hot Docs
For documentary lovers, Hot Docs is a must-see as the largest documentary festival in North America. While almost as popular as TIFF, the prices are much more reasonable, making it more accessible. Both seniors and students can get discounted showings for these informational films. While the festival only happens once a year, Hot Docs has become a year-round cinema with its own programming.
4. Planet In Focus
Also serving up documentary films, the Planet in Focus offers films that address the changes in the environment and what's happening on our planet. These films come from around the world for a global perspective that's available to schools at discounted prices. Along with its documentaries, the festival screens 100 movies, all with activism at their core.
5. Toronto After Dark
Far from informational, this festival features the most imaginative ideas and strangest films in the science-fiction and horror genre. Showing cult favorite movies, featuring special appearances by horror actors, and offering discounts for attendees in costume, this festival is packed full of fun and weirdness.
6. Open Roof Festival
With none of the high-profile feel of TIFF, the Open Roof Festival atmosphere is twice as fun. All summer long, this festival features projected movies at outdoor locations that are all about movies, music, and food. Live bands, food trucks, and a great selection of movies brings people out to these showings again and again.
7. Images
If you're looking for some more unique and interesting films, this festival is the one for you. Images Film and Video Festival is all about experimental film and art, encouraging avant-garde artists to push the boundaries of the film world. Check out this festival in February to see its innovative films along with live performances and other media art.
8. ReelWorld
This festival is all about home-grown artists and grass-roots beginnings. The Reel World Foundation provides funding and support for new and local filmmakers, especially ones who feature Canadian based films. During the festival, Reel World screens films from these filmmakers as well as those from a variety of communities, celebrating diversity in this art form.
9. Regent Park Film Festival
Another community-oriented event, this festival puts on a variety of films and events to showcase locally produced films along with international ones. During the summer, you can enjoy outdoor screenings and workshops that are educational as well as engaging. The best part of this independent film festival is that it's completely free.
10. Reel Asian Film Festival
With the diversity of Toronto's residents, it's no surprise that there's a large variety of culturally focused film festivals. This six day film festival has been running for over 15 years and features a wide variety of Asian films, videos, art, and of course, parties. This festival also provides opportunities for local filmmakers, even including a time for filmmakers to pitch an idea that they want to produce for next year.
No matter what your favorite movie genre, you're sure to find something you'll enjoy in Toronto, so check out the film festival schedule and begin planning your trip.