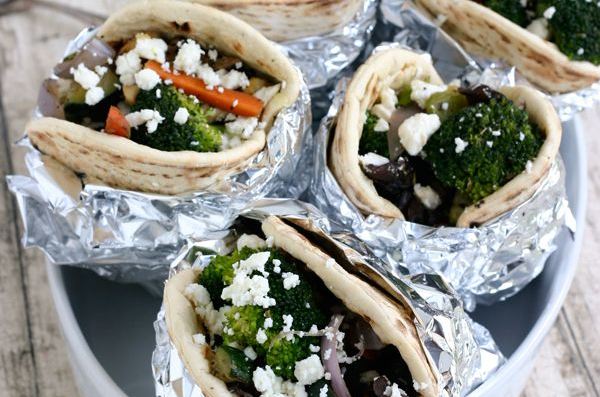 Residents and tourists alike know that the best part of a city is the variety of cultures and foods that it offers, and with over 50% of its residents coming from outside of Canada, Toronto can offer a vast array of different cultural and trendy foods. Home to some of the best food festivals in Canada, Toronto is a great destination for all those foodies who are looking to taste some truly delicious and original dishes. From original beer to vegetarian dishes, Toronto's many festivals offer it all.
1. Taste of Dunforth
Currently Canada's largest street festival, the Taste of Dunforth is a yearly festival held in Greektown along Danforth Avenue. Running for over 20 years now, the festival's delicious variety of Greek food has brought more than 1.3 milllon to Greektown during this three day festival. Pork, chicken, and beef souvlaki, spanakopita, loukomades, gyros, and roast quail are just some of the splendid Greek food offered at street vendors or sit down restaurants.
2. The Drinks Show
For those who like a unique beverage as much as they like original food, the Drinks Show is a must. The Drinks Show is a cocktail event that serves hand-crafted cocktail paired with gourmet food selections. Enjoy your drinks among this sophisticated crowd of trendsetters while admiring art and the live entertainment.
3. Taste of Little Italy
A smaller event that the Taste of Dunforth, this street festival still has delightful food mixed with the lively Italian spirit. Along College St. you'll find a variety of oysters, churros, and yakitori. A traditional thirty piece Italian band plays to a crowd that is prone to spontaneous dancing, and other smaller acts line the streets. Come for the food, but stay for the atmosphere of this lively festival.
4. The Toronto Wine and Cheese Festival
Don't be fooled by the name: this three-day festival offers more than just wine and cheese. Along its gourmet wines, beers, and spirits, vendors offer amazing culinary pairings. And you won't leave this festival with just your stomach full: with many educational topics and expert advice, you'll leave with your mind swimming with new ideas for your own parties.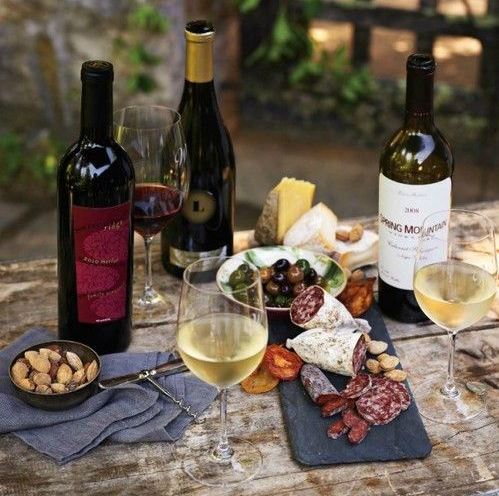 5. The Hot and Spicy Food Festival
Come to this festival prepared for some excited taste bud. This festival includes a wide-selection of vendors serving all kinds of spicy concoctions, and you can't miss the Taco Takedown and the Donut Holed-Up competitions. You may even become one of the lucky audience members who will get to help select a winner.
6. Ribfest
An event that always signifies the end of summer, Canada's Largest Ribfest sets up in Spencer Smith Park and commences four days of greet food and family friendly fun. With live music and kid activities, your whole family will be entertained. And of course, this National Post-deemed "Superbowl of Ribfests" would be incomplete without a competition for the title of Best Ribs between contestants from across North America.
7. Vegetarian Food Festival
Vegetarians aren't left out of the Toronto Foodie scene. The Vegetarian Food Festival has been running almost thirty years and its one of the largest food festivals of its kind in all of North America. This free event features live-cooking demonstrations hosted by vegetarian experts to spice up your meat-free recipe book. With over 130 vendors and local Toronto restaurants, your choices for delicious food will be almost endless.
8. Toronto Raw/Vegan Festival
If you're a foodie devoted to cruelty-free eating and products, don't worry, there's a festival just for you. Speakers like Tim Van Orden, The Running Raw Man; Natasha Kyssa, the author of the Simply Raw Kitchen; and Dave Conrady, the Rawfood Truck Driver will provide talks about the raw/vegan lifestyle for that will be educational for those dedicated to cruelty-free lifestyles and those who are curious about it. The Festival also provides samples of raw/vegan foods for all in attendance all day-long while you visit demos, vendors, and shop for cruelty-free products.
9. Cask Days
The biggest cask-conditioned ale show across North America, Cask Days brings creative Canadian brewers from across together to exhibit their creations. These experiments are often one-of-a kind concoctions that are truly unique. Some may be delicious, others original, and some just interesting, but that's for you to decide.
10. Eat to the Beat
This annual event is a fund-raiser to support Willow Breast Support Canada, and it brings the city's top female chefs out in support. Over sixty chefs including Sabai Sabai's Nut Regular and Samuel J. Moore's Alexandra Feswick serve unique creations while cancer survivors wear unique outfits designed out of food.
11. Delicious Food Show
If you're a Food Network or cooking show fan, this is the festival for you. With celeb chefs like Chuck Hughes, Mark McEwan, and Martha Stewart hosting seminars and providing signatures, you'll be experiencing those cooking shows live. Over 100 exhibitions provide samples for your tasting pleasure along with food venues featuring famous west-end restaurants and many of the city's most popular food trucks.
12. Toronto Chocolate Festival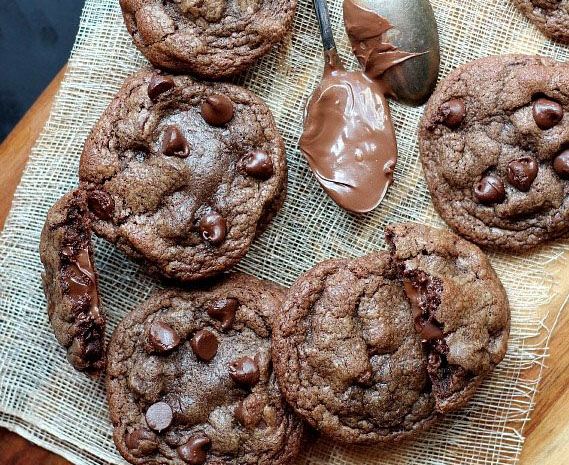 If you're around Toronto in October, you're in luck. This festival runs twenty-three days and will keep you going on a sugar high. Attend a chocolate-only trade show at Roy Thompson Hall or sip a chocolate high tea at King Edward Hotel. The Eglinton Grand theatre features a wide array of entertainment of music, DJs and showgirl dancers along with their many serving tables serving a variety of snacks infused with cocoa for all you chocolate lovers.
13. Just Eat Campus Chompionship
If you're looking for a competitive atmosphere, then this is the festival for you. Universities from across Canada send five finalists to compete in a pizza chow-down. The finalists will have three minutes to inhale as much pizza as possible in order to win a $5000 prize for themselves as well as a $20,000 prize for their university. Takeru Kobayashi, a world-eating champ, will award the official title of Campus Chompion: come out to join the fun.
14. Toronto Festival of Beer
This festival is an adult-only celebration of Canada's rich brewing history. Held in July, this festival features over 200 brands of this favorite alcoholic beverage, a heaven for beer-lovers. This festival has been running for almost thirty years and brings over 35,000 beer enthusiasts to its booths. Be one of them this year and sample great Canadian beer while learning about Canada's brewing history.
15. Toronto Garlic Festival
With its use in some many of our favorite foods, garlic deserves a festival all to itself. Hosted at Evergreen Brick works, garlic farmers offer a large variety of the best Ontario garlic. There will also be chefs on cooking delicious garlic-infused dishes and providing garlic cooking tips. Along with these delicious foods, there are many garlic oddities to try like garlic chocolate.