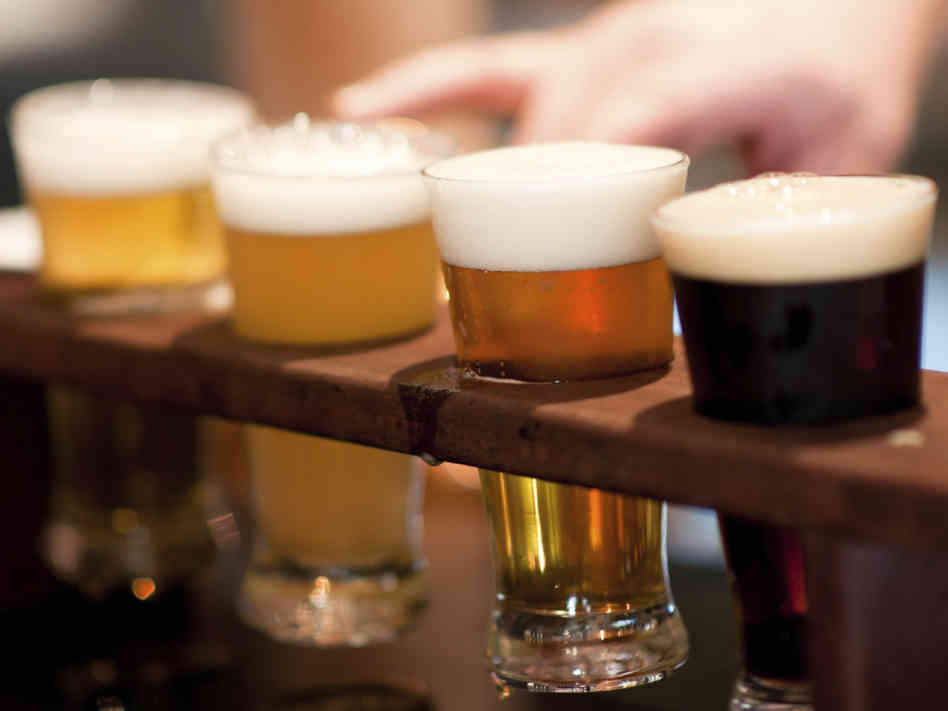 You've come to Toronto and you've toured the city. You have visited local art vendors and walked through impressive museums. After a delicious dinner at a great local restaurant, you're ready for a night out on the town. The question is where should you head? Whether you're a music lover, crazy dancer, or cultured drinker, the nightlife in Toronto offers the perfect establishment for you. Here's a quick guide to the best spots in the city when the sun goes down.
Clubs
For those who are seeking to hit the dance floor, Toronto offers a variety of clubs that will help you find your groove and dance the night away. The Guvernment holds the title of most famous club in Toronto, probably owing to its renowned DJs. The Guvernment is a true Toronto local favorite and therefore, also a must-see for tourists looking to experience Toronto at its truest.
A newer establishment like the Hoxton is great place to spend your night. Featuring a huge dance floor, this downtown club often hosts live shows that are followed by a night full of dancing. If you want to stay out late, check out Footwork, a King West club. Footwork stays open till 5 am, but that doesn't mean you shouldn't start your night late because it also offers drink specials before midnight.
Lounges
If you're looking to spend the night out, but you'd rather enjoy yourself sitting down rather than dancing, Toronto's nightlife scene includes a variety of hip lounges that are perfecting for a classy night of flirting and socializing. The Cube is a sophisticated lounge meets night club that features beautiful décor, an upstairs patio, and numerous female patrons.
The Nyood Bar, located above Nyood restaurant is a posh-space that offers DJ beats, an excellent bar, and a classy space. And you won't leave that night with anyone's beer spilled on you. Headed into the Entertainment district? Check out the Media Bar, a great hang-out space filled with antique typewriters, film reels, and movies projected on the club walls.
Bars
A connoisseur of cocktails, beer, or wine? Toronto has recently returned to the classics while also embracing its creative side both in creative cocktails and local microbrewers. For those looking to taste something unique to Toronto, there are several bars where you'll enjoy drinking though the menu.
From Manhattans and Negrinos to reworked classics like a Toronto Sour, The Harbord Room will keep your taste-buds rejoicing all night. This bar opened a few years ago, and now it is a favorite spot of cocktail enthusiasts.
The Indie Ale House is the place to go for local craft beers. The pub features a mix of local and international breweries like Toronto's Bellwood and Italy's Bruton. The Indie Ale House also features local shows and memberships all designed to allow you to taste some unique brews.
The Drake One Fifty is a newer establishment in the financial district that features an eclectic feel and art-filled spaces. With drinks like The Suppressor #21, Sandy De Almeida's No Country for Old Men, Sherry Cobbler, and Boozy Manhattan, you'll never get bored with your drink.
Live Music
If you're looking to hear the nightlife rather than taste it, don't worry, Toronto offers many excellent venues for live music that feature both local artists and famous touring performers. Massey Hall is one of Toronto's oldest live venues and is still one of the main stages for Toronto music performances. This acoustically rich auditorium is a great place to hear your favorite artists, so check out its performance schedule to see who will be performing there next.
For both touring artists and local gigs of any genre, rock, indie, electronic or hip hop, check out The Mod Club. While the light shows are spectacular, the performance space is far more intimate than the bigger concert halls. This venue has a great vibe and often the dance floor is bumping.
For those looking for a truly intimate experience, the Hugh Room is the go-to-location for folk music fans. The restaurant serves delicious food while the musicians play their folksy tunes from just a few feet away.
No matter what you're looking for, Toronto has a lot to offer, so get dressed up, call some friends, and head out on the town.