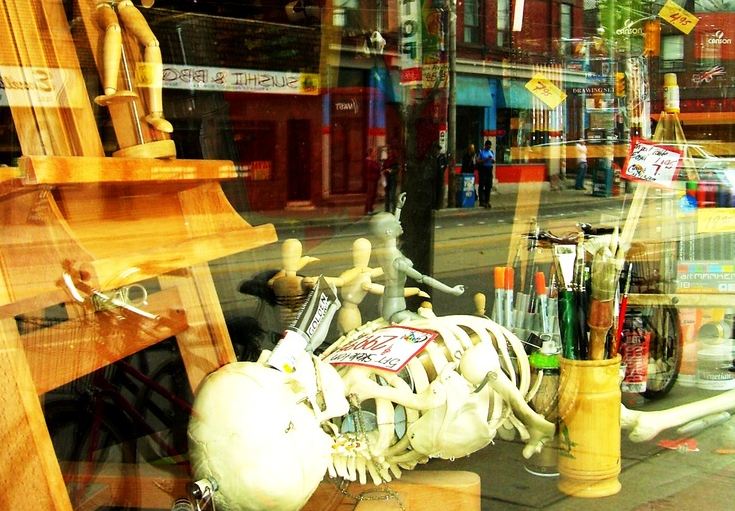 As the fourth largest city in North America, it is no surprise that Toronto has a lot to offer for those who are living and visiting the area. And because over 49% of its population comes from outside of Canada, the variety of its businesses, food, and entertainment scene is vast. For those who are living or touring through Toronto, you need to dedicate at least a day to this city's thriving art district. Toronto's Queen Street West is a two kilometer strip that has become a hub for the cultured and artistic. With beautiful museums, local vendors, and new galleries springing up overnight, Toronto's art scene is definitely an attraction.
Museum of Contemporary Canadian Art
For those who wanted to see the newest and latest art trends, this museum is the place to go. Owned and operated by the City of Toronto, the MOCCA features the most recent contemporary artists in its open spaces. They are dedicated to encouraging artistic innovation of both Canadian and international artists, and they display work that challenges and engages the ideas that are relevant today. Whether you're an art enthusiast or just love to see some interesting works, this museum is a must-see, especially because the entrance cost is a free-will donation.
Two Hotels Worth A Visit
In Toronto's art district, even the hotels become artistic expressions. The Drake Hotel features contemporary art in their public spaces as well as selling both vintage and new goods like cabinetry designed from reclaimed wood and rediscovered midcentury furniture. Upcoming art shows are also posted in the hotel's store. Not to be outdone, the Gladstone Hotel is a functioning hotel in a historic Victorian building. Staying or visiting here will be quite the artistic experience as each of the rooms has been designed by a different artist to express the many different natures of Toronto.
Beautiful Art Galleries
While Toronto's art district storefronts have always been filled with art, it wasn't until a few years ago that the area boasted some truly impressive galleries. Now it has become a hub for galleries and art exhibitions. The Daniel Faria is a large scale gallery that allows the works on display to reach new proportions. The Scrap Metal Gallery also features wide open spaces that allows for truly immense, innovative, and epic works from artists all over the world. The Jessica Bradley Annex features high ceilings and long halls that create beautiful wall spaces for displaying art. These beautiful art galleries bring experiencing art to a whole new level, and any art enthusiast would be a fool to miss out on a show.
Photography Exhibits
Art comes in many forms, and photography is one of its newest. Even those unfamiliar with art will find artistic photography to be powerful and relatable. If you're spending the day in Toronto, you have to check out the Stephen Bulgar Gallery which exhibits both Canadian and international photography. While there you will have the chance to view both contemporary and historic images. Stop by at 3 pm on a Saturday for some free film screenings at the mini-theater on site.
Toronto living is incomplete without a foray into its extensive and impressive art district. This city thrives from the intermix of cultures and ideas, and the art that results from those who experience it reflects the interesting, inspiring nature of the city itself.