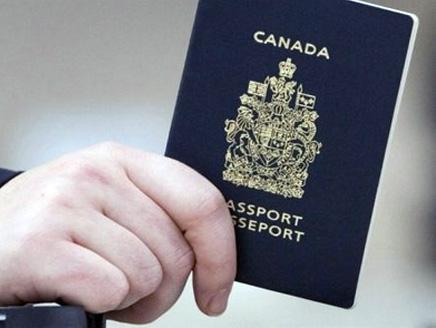 Like the United States, Canada is a proud nation of immigrants, and thousands of people around the world choose to relocate here every year. Many of them inevitably desire to become citizens and make Canada their adopted homeland. But despite Canada's famed friendliness, getting Canadian citizenship isn't as effortless as you may think. To get your Maple Leaf passport, you'll have to jump through a number of hoops (and fork over about $200 Canadian dollars), but if you're patient enough, it can be done.
If you've been wondering how to get Canadian citizenship, here's a quick overview of the process:
Apply For A Visa, Move To Canada, And Establish Residency
The first thing you'll have to do is acquire some sort of visa that authorizes you to live in Canada. You can apply for either a tourist visa (which lasts 6 months) or attend some sort of educational institution that will authorize your residency for the duration of your studies. You can also obtain a work visa if you get hired by a Canadian company. It's ideal to apply for and receive a visa before you travel to Canada, but if for some reason you can't, don't worry - that alone won't ruin your eligibility.
Live in Canada For 1,095 Days
Once you arrive in Canada, you'll have to be patient for a bit. One of the central requirements for citizenship is that you must live in Canada for 1,095 days (three years) before applying. These days don't have to be consecutive: you can come and go, but the government requires that you have resided in Canada for 3 of the past 4 years. If you move to Canada before you receiving resident status, don't fret - the Canadian government will grant you a half-day credit for each day you resided in Canada prior to your permanent resident status getting approved.
Acquire A Maple Leaf Card
Once you've obtained a student, work, or tourist visa and entered the country, you'll have to apply for a Maple Leaf Card. This is basically a Permanent Resident visa that will allow you to live and work in Canada indefinitely. The card costs $50, is valid for five years, and is renewable.
Complete The Application Process, Test, And Interview
Your next step will be to submit a formal application for citizenship, which you can download from the government's website. Print the application and fill it out - carefully. Just one small mistake or blank space will get your application mailed back to you, so make sure to double check everything.
After your application is received by the government, they're going to mail you a booklet called "Discover Canada: The Rights and Responsibilities of Citizenship." This booklet contains all of the essential information about Canada - its political system, history, and geography - and most of this information will be on the final written exam, so make sure you read it thoroughly.
Once your application has made its way through all the appropriate pipelines, you'll be sent a Notice to Appear for your final evaluation. This is when you'll sit down to take the written exam. You'll also have to complete an interview, which largely covers the same content as the test. You'll also be tested for your proficiency in either English or French. If you pass, you'll receive a Notice to Appear for your Citizenship Oath in the mail. Congratulations, you've made it!
Why Should I Become A Canadian Citizen?
Why not? The benefits of living in Canada include a strong job market, friendly people, and national health insurance. It's also one of the most reliably hospitable places for immigrants from all around the world. Becoming a citizen will also make you eligible for government jobs, most of which are restricted to citizens. You'll also have easy visa access to most countries around the world, because after all, nobody particularly dislikes Canadians.
Before you take the plunge, however, consider whether or not you want to become a dual citizen or not. It's difficult for many people to renounce the citizenship of their birth country, but make sure to study the implications of dual citizenship: namely, tax requirements. Many countries expect their citizens to pay taxes on the income they earn in Canada. If the rules are too onerous, you may want to become a full-time Canuck - which, honestly, isn't half bad!