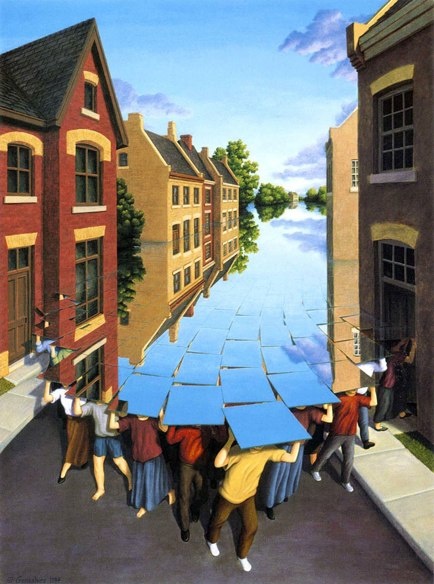 When it comes to the best cities for aspiring artists, you may think of New York and Los Angeles, but then you'd be missing out on the city that is stealing the heart of many: Toronto, Ontario. Recently edging out Chicago, it is now the fourth largest city in North America. Toronto has been growing steadily, and its streets have also become a favorite temporary home for artists. Photographers, singers, song writers, and artists can be found in short term rentals in Toronto as they find the inspiration for their next great work in the many cultural wonders Toronto has to offer. If you want to check out to Toronto, here are a few things to remember.
As Toronto's size increases, so do the number of attractions. If you plan on visiting Toronto, you should know that a few days isn't enough for you to truly experience this city. With museums and festivals, concerts and musicians, Toronto deserves a lengthy stay. With Toronto's growth, there are plenty of great short term rental houses available for your visit. Although staying a month in Toronto may capture your heart and have you wanting to stay for much longer.
2. Inspiration
You won't be alone in finding your inspiration in Toronto. Many artists have come seeking their muses here, including rapper Drake. He recently released the song "5 A.M in Toronto"  after his stay in Toronto writing lyrics. Drake isn't the only celebrity spending some time in Toronto. Bob Dylan, Beyonce, Willem Dafoe, Jay-Z and Justin Bieber all spent some time in Toronto this summer, performing and speaking in the many shows and conferences held in this great city. Inspiration may come as you attend one of these conferences, or maybe as you rub elbows with some of these celebrities.
3. Art Gallery of Ontario
If concerts, conferences, speakers, or celebrities aren't your idea of inspiration, there is still something for you. Residing within Toronto is the Art Gallery of Ontario, one of the best museums in North America. Here you can get lost among over 80,000 pieces of art. This artwork covers all different genres, classic to contemporary, local Canadians to foreign African artwork. No matter what your taste in your art, you can find a piece of art that takes your breath away.
4. Scotiabank CONTACT
Among the many festivals in Toronto, you can't miss the Scotiabank CONTACT, the world's biggest photography festival. The festival occurs throughout the month of May, where photo exhibits appear in over 200 venues across the city. Respected photographers mingle with aspiring ones as they collectively display and admire one another's work. With the inspiration of great work and conversations with great artists, this month in Toronto is guaranteed to be a month overflowing with inspiration and great work.
These events, of course, barely scratch the surface of what Toronto has to offer. The atmosphere of the city has its own appeal that is only truly appreciated after walking its streets and sitting in its coffee shops. This year, instead of staying cooped up in your little studio, come, stay a while in Toronto. The city is waiting to accept you and inspire you.